Sports Awards Banquets
Since 1982/83

Tempe All-City Association




Former student-athletes who satisfy certain criteria, coaches and administrators with an outstanding record as a coach, educator, or administrator dedicated to the student-athletes and faculty of the Tempe Union High School District, and contributors who have made a major, positive contribution to the Tempe Union High School District and its student-athletes, are eligible for induction into the Hall of Fame. Eligibility to be considered for induction into the Tempe All-City Association Hall of Fame is subject to the discretion of the All-City Selection Committee.

Tempe All-City Hall of Fame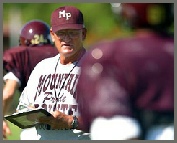 Karl Keifer graduated from Tempe High School where he lettered in four sports and played football at ASU under Dan Devine and Frank Kush.
Coach Karl Kiefer guided the McClintock Chargers from their first year in 1965 – 1989. During this time his team's won 3 State Championships. As McClintock and Mountain Pointe Head Football Coach and Head Track Coach, his career spanned 40 years and he is Arizona's all-time leader in football victories with a 309-138-3 record.
He was chosen the "football coach of the century" by the Arizona Interscholastic Athletic Association in 2000.


Karl Keifer
inducted April 14, 2008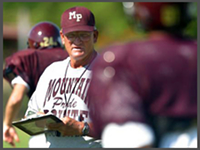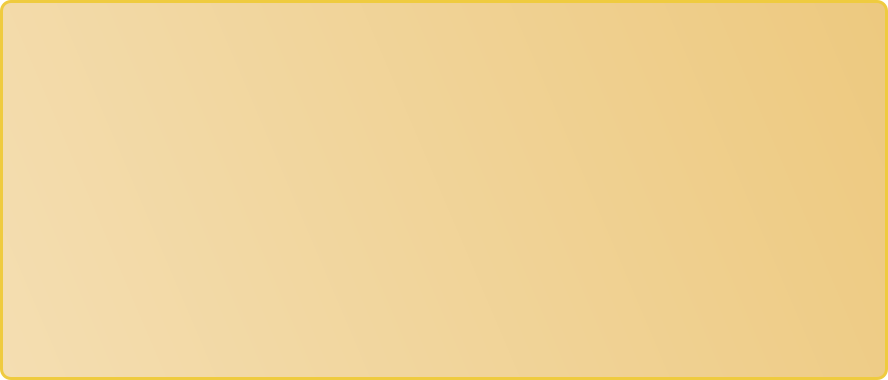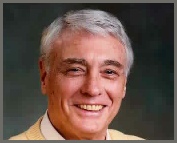 Tempe and Corona Del Sol Head Basketball Coach
Born: Linton, Indiana - College: Southern Illinois University – Basketball
Coached High School 2 years in Farmington, N.M. - Arrived in Tempe 1965
Tempe High: 1965 – 1974
Opened Corona del So: 1977 – 1997
663 wins – 261 losses
State Finals
9 times Corona del Sol
4 State Championships
27-0 1980's Champions – Most Wins Ever
46 Game Winning Streak
Back to back State Champs 1980 – 1981
Arizona Coaches Hall of Fame 1999
AIA Basketball Coach of the Century – 2000
Arizona Republic Coach of the Year – several timesHas several former players currently coaching varsity men's and women's basketball in Arizona


Sam Duane
inducted April 14, 2008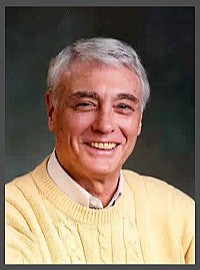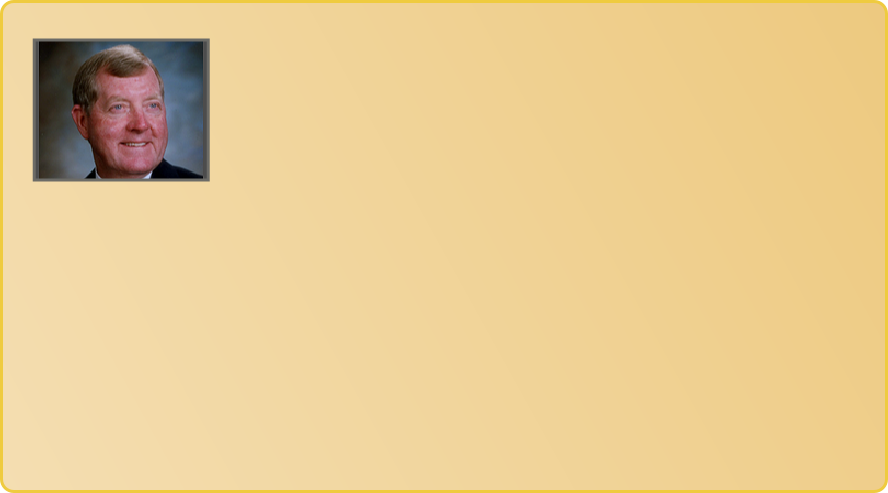 Don Wilkinson graduated from Tempe High School and Arizona State University. In 1967, he began his career as an educator and coach at McClintock High School, and he also served as an educator, coach, and administrator at Marcos de Niza High School. In 1981, Mr. Wilkinson became Athletic Director for the Tempe Union High School District, and he continued in that role until his retirement in 2009.
During his tenure as District Athletic Director, Mr. Wilkinson's diligence and vision for the future of high school athletics brought about change, both locally and statewide. Among his other statewide associations, Mr. Wilkinson served as the Arizona Interscholastic Association Executive Board President (2005) and Vice President (2004); he also served as the President and member of the Board of Directors for the Arizona Interscholastic Athletic Administrators Association (1988). Mr. Wilkinson is a Life Member of the National Education Association and the Arizona Interscholastic Administration Association.
As the District Athletic Director, Mr. Wilkinson's focus was on the advancement of student-athletes and he is recognized statewide for the mark he leaves on Arizona high school athletics. A few of Mr. Wilkinson's awards and recognition include:
Arizona Interscholastic Athletic Administration Association Hall of Fame (2007)
Central Region Athletic Director of the Year (2000-2001)
Arizona 5A AIAAA Athletic Director of the Year (2000)
NIAAA State Award of Merit (1996)
Tempe High School Hall of Fame (1995)
Central Region Athletic Director of the Year (1992-1993)
Tempe Diablos Educational Excellence Award (1991-92)
Tempe Union High School District Award of Excellence – Outstanding Administrator (1985-86)



Don Wilkinson
inducted February 15, 2010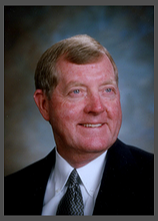 Coach Jim Merrick began his coaching career at McClintock High School in 1968. Coach Merrick compiled an overall record of 401 wins and 299 losses over his coaching career.
He coached McClintock baseball teams to the playoffs over three decades. McClintock won the state championship in baseball in 1985 under Coach Merrick's leadership. The 1989 and 1991 McClintock teams were nationally ranked. There are countless college and professional athletes who played for Coach Merrick. Coach Merrick was also inducted into the Arizona High School Baseball Coaches Hall of Fame. The baseball field at McClintock bears the name "Jim Merrick Field" in honor of coach Merrick.
We want to congratulate Coach Merrick on his 31 year career and welcome him into the Tempe All-City Hall of Fame.

Jim Merrick
inducted May 16, 2011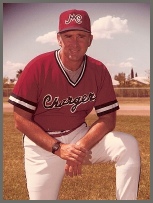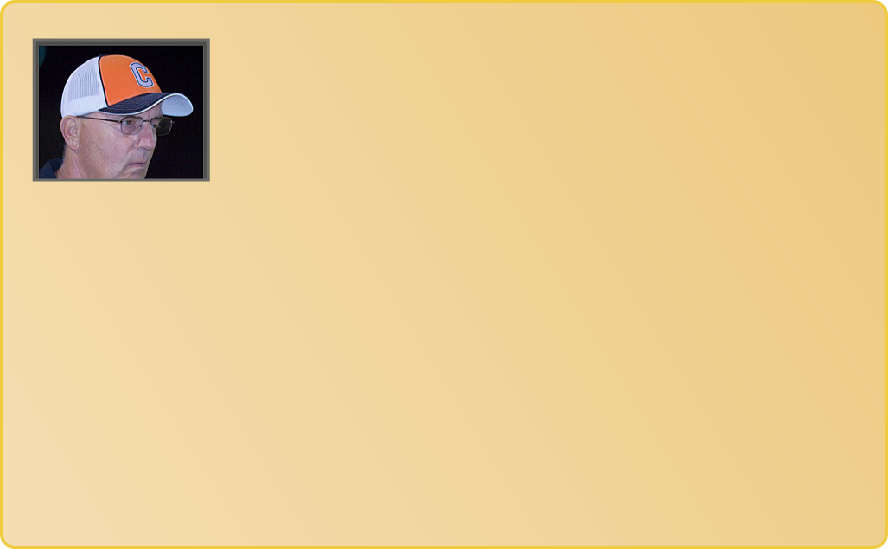 Growing up in Steelton, Pennsylvania, Gary's youth included character building in sports, which helped to shape him into the man and leader he is today.
Attending ASU, Gary played for the legendary Frank Kush, which is where he learned the positive teachings and drills that would shape his career. At ASU, Gary knew he wanted a lifetime of coaching.
With stops in Kearney, Yuma and Nogales, Gary's last coaching assignment was 24 years at Corona del Sol High School. In the spring of 1990, he was diagnosed with a brain tumor. After surgery, he was only able to close one eye and was unsteady on his feet. For some time he had to wear a patch over his eye and use a cane, painted orange and gold by Rick, the equipment manager at Corona del Sol.
Following the initial surgery, many doubted that Gary would be able to resume his duties as head football coach at Corona del Sol, but he never once questioned that he would be ready for the fall season. It was his love of coaching, and the young men he worked with, that helped him become strong enough to return to the practice field.
39 years of coaching
186 Career victories
153 CDS wins
12 Playoff appearances
2 Semi-finalists, 3 Quarter-finalists, 4 Conference Championships
Gene Autry Award 1994
Arizona Coaches Association Coach of the Year 1990
Head Coach Arizona Football All Star Game 1990 & 1999
Penna Capitol Area Sports Hall of Fame 1993
Earl Putman Coach of the Year 2008
Arizona Coaches Association High School Hall of Fame 2010 (1985-86)

Gary Venturo
inducted January 30, 2012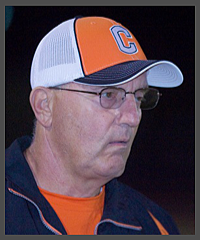 Anthony Parker
inducted May 7, 2018
Anthony Parker attended McClintock High School from 1980 through 1984, where he starred in football, baseball, and track.
In football, Anthony was a running back, defensive back, and punter. During the 1981-1983 seasons, Anthony scored 54 touchdowns. He also scored 132 points during his junior season, and he finished with a total of 344 career points at McClintock. Anthony's numerous high school football honors include: All-Arizona, All-State, Player of the Year, Super 11 Team, All-League, and All- City. Anthony was also selected as the best football player ever to play for the McClintock Chargers.
In baseball, Anthony played second base for the Chargers during his sophomore, junior, and senior seasons. Anthony had a .406 batting average at McClintock, and he also had a .952 fielding percentage. Anthony's baseball honors include: All-Arizona, All-State, All-League, and All-City.
In addition, provided there was not a conflict with baseball, Anthony also competed in track during his senior year. Anthony won both the 100 and 200 meters at the City meet, and he also qualified for the State meet in the 100 meters and 4x100 meter relay.
Following graduation from McClintock, Anthony starred at Arizona State University as a cornerback from 1984 through 1987. During his career at ASU, Anthony played opposite to fellow ASU teammate, Eric Allen, and Anthony and Eric Allen are still considered one of the best cornerback-tandems ever to play for the Sun Devils.
Anthony also excelled as a punt returner for ASU. Prior to suffering a knee-injury during his senior season, Anthony was leading the nation with an average of more than 21 yards per punt return.
Anthony played on the Sun Devils' 1987 Rose Bowl championship team. He was also selected to ASU's All-Decade Team for the 1980's.
Anthony went on to play professional football, including one season in the World Football League, and nine seasons in the NFL. Anthony had 15 career interceptions during his NFL career, including seven interception-returns for touchdowns. Anthony still holds a NFL record of being the only player to score a defensive touchdown in three, consecutive games.
Following his professional football career, Anthony operated a local athletic-training business. He also coached the defensive backs at Hamilton High School in Chandler for 11 years, where his two sons, Colin Parker and Cedric Parker, starred. During Anthony's tenure at Hamilton, the Huskies won five State championships, and they were State runner-up twice.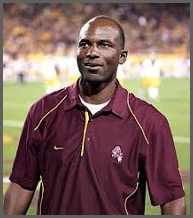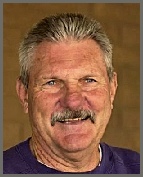 Larry Hughes
inducted January 26, 2015
Larry Hughes began his career in the Tempe Union High School District at McClintock in 1969. Coach Hughes taught physical education and he coached football and basketball at McClintock. He later moved to Corona del Sol High School when it opened, where he headed up Corona's Physical Education Department. Coach Hughes taught and coached at Corona for 25 years before retiring in 2003.
While coaching at Corona, Coach Hughes' teams won state championships in Girl's Basketball (1981, 1993, 1994, & 2001), Boy's Golf (1982) and Football (1980), and he was selected Coach of the Year in Girl's Basketball, Boy's Golf and Football. Coach Hughes was named the Arizona Coaches Association Coach of the Year in Girl's Basketball in 2003 and he was inducted into the Arizona Coaches Association Hall of Fame in 2004. Coach Hughes' basketball teams won an amazing total of 442 games and Corona's basketball court is named the "Larry Hughes Court."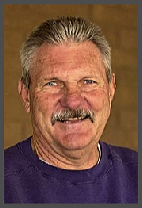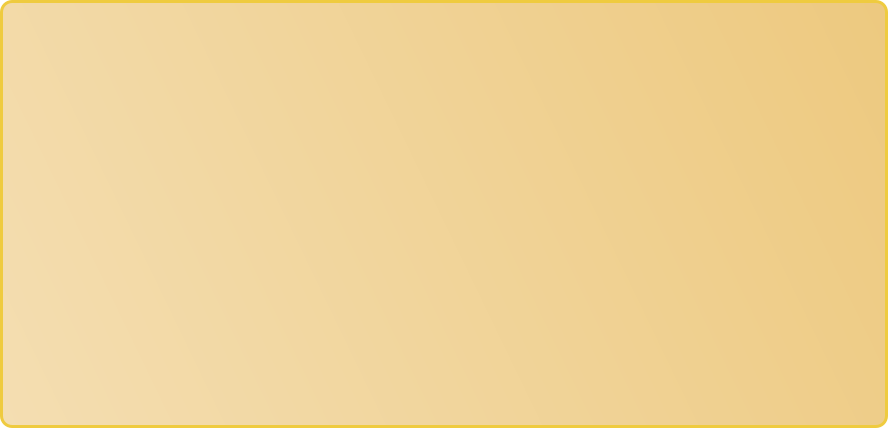 Dave Vibber
inducted March 30, 2015
Coach Dave Vibber graduated from Alma High School in Michigan in 1972. He attended Grand Rapids Junior College before graduating from Alma College. While still in Michigan, Coach Vibber started his career as an educator and coach, working there for three years before moving to Arizona.
In 1979, Coach Vibber took a job at Corona del Sol High School, where he taught physical education and coached wrestling, track and field and football until he retired in 2009. Coach Vibber then taught physical education and served as the athletic director at Madison Meadows Middle School until 2014.
During Coach Vibber's career at Corona, he led the Aztecs to three State wrestling championships and his teams also finished as State runners-up twice. His teams won a total of 419 dual wrestling meets and he coached six high school National champion wrestlers, eight high school All-Americans, 25 individual State champions, 22 State runners-up and over 50 All-State, All-Region and All-City wrestlers. In 1991, Coach Vibber's team also received the AIA Team Scholar Athlete Award.
Coach Vibber's track and field teams also enjoyed success as his Aztecs won a State championship and were twice State runners-up.
Coach Vibber has been recognized for his coaching ability and success. He was named the Cox 7/AIA Everyday Heroes "Coach of the Year" (2009). In 2009, he was also named the National Wrestling Coaches Association Arizona Coach of the Year, as well as the Arizona Republic/Tribune Newspapers Wrestling Coach of the Year. In 2010, Coach Vibber was inducted into the Arizona High School Coaches Association Hall of Fame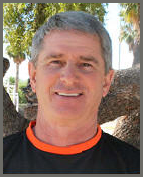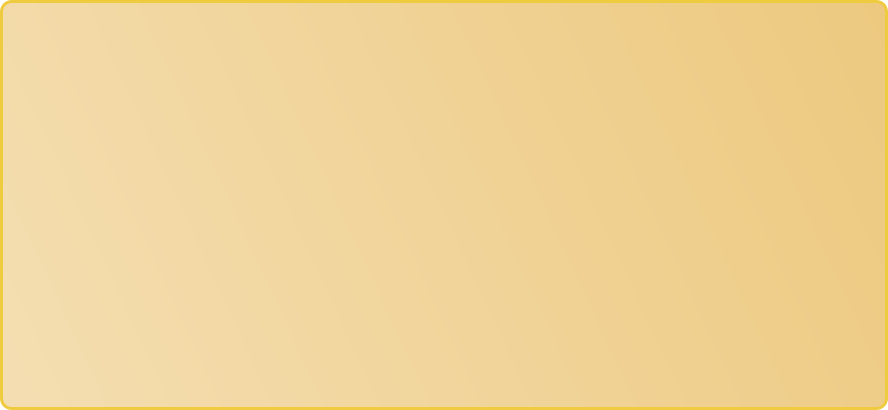 Ron Davini graduated from Arizona State University 1967. That year, he played on the National Championship team as a catcher, earning MVP of the College World Series. Coach Davini is in the Baseball Hall of Fame's college section in Cooperstown.
Coach Davini served for 34 years in the Tempe Union High School District as an educator and coach. He was the head baseball coach at Corona Del Sol from 1977-2005, earning the Aztecs a State Championship in 1993. He was an assistant baseball coach at McClintock for six years, an assistant at Chaparral for six years and head coach at Tempe Prep Academy for two years. While at Corona, he was selected Teacher of the Year in 1991-92, won the Tempe Diablo Award in PE in 1995 and was selected NHSCA Baseball Coach of the Year in 2005. Coach Davini is Executive Director of the National High Schools Baseball Coaches Association.
In 1995, Coach Davini was selected as one of the Top 60 Teachers in America by Walt Disney Productions and his video profile was shown on the Disney Channel.
Since 1992, Coach Davini has been a part of USA Baseball. As a coach with USA Baseball, Coach Davini participated in three gold-medal games, including the Youth National Baseball team's World Championship victory in 2003. In 1997, he was selected as the USA National Amateur Baseball Coach of the Year.
In 2001, he was inducted into the Arizona Coaches Association and the Arizona Baseball Coaches Hall of Fame. In 2008, Coach Davini was inducted into the National High School Baseball Coaches Association Hall of Fame.
Ron Davini
inducted May 17, 2015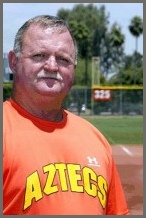 Jimmy Williams
inducted December 4, 2017
Jimmy Williams graduated from Tempe High School in 1981 and is the first former-athlete honoree to be inducted into the Tempe All-City Association Hall of Fame.
He played three sports each if his four years and was a three-year starter in varsity football. Several of his honors and accomplishments include:
1st team All-State (1980/Linebacker)
1981 Arizona High School All-Star game
Undefeated in wrestling in 1980 & 1981 (State Champion)
With a full-ride football scholarship at ASU, Jimmy played inside linebacker and was selected Defensive Captain in 1982 & 1983. An All-PAC 10 Conference honoree in 1982, he was selected ASU's player of the year three years in a row. He was drafted by the Winnipeg Blue Bombers of the Canadian Football League.
Jimmy coached at both Tempe and McClintock High Schools and was a teacher and head football coach at Maricopa High School. He was a teacher and assistant football coach at Desert Vista High School when he passed away in 1999.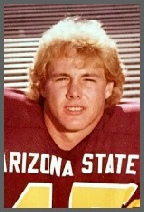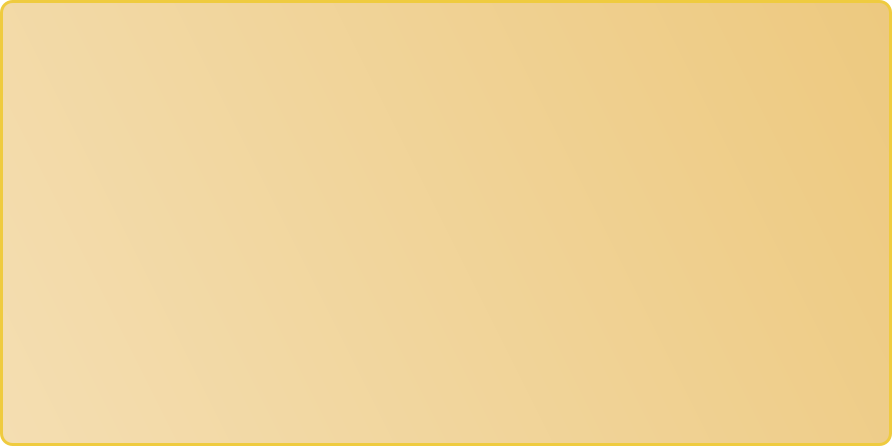 Ed attended Tempe High School from 1973 to 1977, where he starred in football, basketball and track. In Football he helped Tempe gain a state playoff birth his senior season and received All State honors as a defensive end. On the basketball team he lead the team to a playoff birth and was selected to play in the Arizona State All Star Basketball Game. Ed placed in the shot put at the State Meet in his senior season.
Receiving a scholarship to Northern Arizona University, Ed became a 1st Team All-American linebacker, honored by ABC-TV as defensive player of the game vs Reno-Nevada. Ed was Big Sky player of the week in 1977, 78 and 79 and led the team in quarterback sacks in 1979. Northern Arizona was ranked 5th nationally and won the Big Sky Championship during Ed's senior year.
Ed was signed by the San Francisco 49ers and played both inside and outside linebacker. As a member of the 1981 Championship team, Ed won a Super Bowl ring. He also played with the Miami Dolphins and finished his career with the Tampa Bay Buccaneers.
After his career as a professional football player Ed moved back to the valley, coaching youth football and little league baseball for three years in the Mesa area as a volunteer. He also worked local football camps and clinics for youth football.
Ed's daughter Tasha was a track star at Dobson and ASU in shot put and discus and his son Ed Jr. played baseball at Scottsdale Community College. He and his wife Judy also raised Adrienne, Cassandra, and Logan. He and his entire family have been a positive force in our community for many years.
Ed Judie
inducted December 3, 2018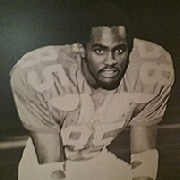 Doug Royse is a lifelong resident of Tempe and graduated from Tempe High School in 1964. When Tempe Union High School District began to add additional high schools, due to increased enrollment, Doug and a number of his colleagues started the Tempe All-City Association in 1982. This small organization has now grown to provide over 170 awards annually at three Tempe All-City banquets.
Doug was Student Body President at Tempe High School and lettered in Football and Track. He is active in the Tempe Boys and Girls Club, Tri-City Civitans, Tempe Sister City, the Tempe Diablos, and the Exchange Club. Doug owned Royse Insurance for 20 years and now works in real estate for Keller Williams.
We want to thank Doug for his leadership, the vision of the Tempe All-City Association and welcome him to the Tempe All-City Association Hall of Fame.

Doug Royse
inducted May 14, 2012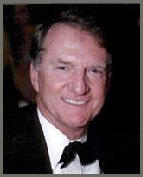 Fred Wood
inducted May 14, 2012
Fred Wood graduated from Tempe High School in 1965, lettering in Tennis and Baseball. He obtained a teaching degree from Arizona State in 1970, but switched to dental education in the 1970's while at the University of the Pacific in San Francisco. Fred moved his dental practice to Tempe in 1980. Dr. Wood served on the Tempe Union High School Governing Board from 1996-2001.
He has been in a position of leadership for the Tempe All-City Association for 28 years. Fred's leadership, along with many Tempe All-City Board members, produced an organization which has provided over 170 awards for deserving boy and girl student athletes annually, through the Association's three yearly banquets.
We want to thank Fred for his leadership and generous contribution with the Tempe All-City Association and welcome him to the Tempe All-City Hall of Fame.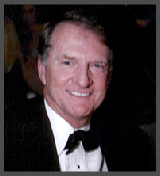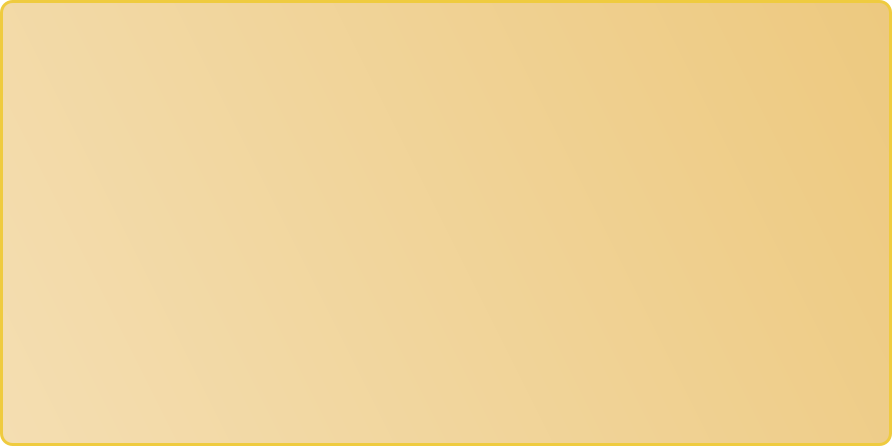 Jim Warne attended Tempe High School from 1978 to 1982 and was a five-sport athlete, participating in football, wrestling, track & field, baseball, and power lifting. His accomplishments include…
Football: team captain, playing both offensive and defensive tackle, All-State his Jr & Sr years, 1982 All-Star starting tackle, Tempe 1980's All-Decade team
Track: team captain, 3rd place AZ State Championship in shotput
Power Lifting: 3rd place AZ State Championship
Tempe High All-Around Athlete award in junior year
Jim earned a scholarship to Arizona State University and was a member of an All-Arizona line known as one of the best in collegiate history. All five members played professional football and Jim was an All-PAC 10 tackle on the 1987 Rose Bowl team that defeated Michigan.
He completed his BS at ASU and earned a MS from San Diego State University. Born in the Oglala Lakota Nation, Jim currently is the Community Engagement Director at the University of South Dakota, Stanford School of Medicine. From 1993-2015 he administered continuing Education programs for San Diego State University. He has written $40 million in grants for several universities and Tribal Nations.
As president of his company, Warrior Society Development, Jim is an experienced motivational speaker. With experience in professional football, acting, film production, tribal advocacy, continuing education, organizational and grant development, thousands of kids have participated in his Youth Athletic & Life Skills Camps. He produced and wrote '7th Generation', an award-winning documentary currently available on Amazon Prime and Xfinity.
Jim Warne
inducted March 25, 2019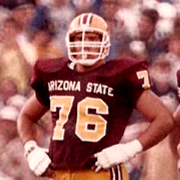 Ashley Hansen attended Corona del Sol High School from 2004-2008 and was a two-sport athlete, competing in Volleyball and Softball. Ashley's accomplishments include:
Volleyball: state runner-up (2006).
Softball: two-time State Runner-Up (2006, 2008), three-time captain, 2008 Arizona Player of the Year, two-time East Valley Player of the Year (2006, 2007), three-time first team all-state selection, three-time first-team All-Central Region selection, three-time first-team all-city selection.
Ashley also received national recognition in Softball, playing on the Junior Olympic U.S.A., National team in Puerto Rico and Holland, winning the World Championship against Japan.
She was the only high schooler to be invited to the USA Women's National Team Selection Camp in 2007.
Named the Under Armour All-American Catcher (2007).
Ashley also served as Student Body President and Editor-in-Chief of the Yearbook during her senior year at Corona.
Ashley earned a softball scholarship to Stanford University where she led her team to two Super Regional appearances (2009, 2011).
Her .495 batting average in 2011 earned her the USA Softball National Player of the Year award.
She left Stanford as a two-time All-American (2009, 2011) and holding the Stanford records for career doubles (81) and triples (18).
She is the only player in Pac-10/12 Conference history to earn Freshman of the Year, Defensive Player of the Year, and Player of the Year.
Due to her positive attitude on and off the field, she was recognized with Stanford's Pam Strathairn Award for Female Athlete's Best Competitive Attitude.
In the summers of 2009 and 2010, Ashley represented Team USA as a member of the Women's National Team, winning a Pan-Am Qualifier in Venezuela.
She represented the sport of softball at the Women Sport Foundation annual gala in New York City in 2011.
After graduating from Stanford with a B.S. in Management Science and Engineering, Ashley pursued a career in the Silicon Valley tech industry. Currently, she works as the Head of Business Operations at Google Fiber and resides in Salt Lake City with her husband, Nolan Church, and son, Kevin.
Ashley Hansen Church
inducted May 6, 2019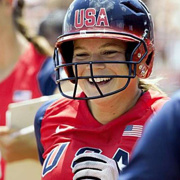 Mike attended Corona del Sol from 1977-1981, where he starred in football, wrestling, and baseball.
During his freshman and sophomore years, he wrestled at the 98 lb. weight class and moved to the 132 lb. class his junior year. Mike played third base for the Aztec baseball team his sophomore, junior, and senior years and received All-Division and All-State honors his senior year.
Playing quarterback, he led the team to a State Championship in 1980 and earned All-Division + All-State honors that year.
He went on to play at Mesa CC and South Carolina. In his junior year he led the Gamecocks to a 10-2 record, including comeback victories over Notre Dame, Clemson, Georgia, and North Carolina State. The team ranked nationally as high as second in the country during the year. At South Carolina he was honored as MVP of the 1984 Gator Bowl and team MVP in his Senior Year. Mike went on to play professionally with the Tampa Bay Buccaneers and played quarterback in the Arena Football League from 1987-2000. He was a head coach in the Arena League from 2001-2009.
Mike is now an Assistant Athletic Director and Athletic Club Executive Director at Newberry College. He and his wife, Nicole, and their daughter Hudsen, live in West Columbia, South Carolina.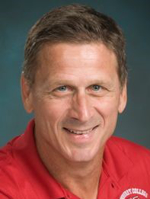 Mike Hold
inducted December 2, 2019 Andrew Scooter Molander
inducted February 6, 2021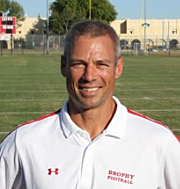 Scooter attended Corona del Sol from 1981 - 1985, where he starred in football, basketball, and baseball. His accomplishments include…
Football: quarterback 1982-84, All-City, All-Division, All-State, and Honorable Mention All-American recognition.
Basketball: guard and forward in his junior and senior seasons.
Baseball: right field in junior and senior seasons, All-City in 1984.
As quarterback at Phoenix Community College in 1985 and 1986, he let them to a National ranking of #2 in 1985 and #3 in 1986. In 1986 he was named to 1st Team All-Arizona Community College and Honorable Mention All-American teams. He was named to the Phoenix College Athletics Hall of Fame in 2008 and the Phoenix College Hall of Fame in 2013.
In 1987 and 1988 he played quarterback for Colorado State University, where he threw for 5400 yards and 27 touchdowns. During his junior year he led the nation in passing yards for all underclassmen. Scooter held the CSU record of most single-game passing yards - 449 against Hawaii in 1987 - for 31 years.
After graduation Scooter played in the NFL with the Cleveland Browns, Kansas City Chiefs, and New York Giants. He also played in several other leagues until retirement.
In 2001 he began his coaching career in Arizona as an assistant coach at Brophy Prep and was named their head coach in 2005, staying through the 2017 season. During his tenure, the Broncos went to the state finals three times and won the State Championship in 2005 and 2007, the state semi-finals five times, and the state quarter-finals 12 out of 13 years. Over 40 of his players played at Division 1 football programs and 15 played for Ivy League schools.
His coaching honors include:
unanimous Arizona Big School Coach of the year in 2005
Arizona 5A Coach of the Year in 2007
Arizona Coaches Association 5A Coach of the Year in 2008
Desert Valley Region Coach of the year (7 times)
Valley of the Sun Coach of the Year in 2011.
Coach Molander was also honored with the "Frank Kush" Lifetime Achievement Award" from the National Football Foundation, Phoenix Chapter in 2018.
Currently head coach at Eastmark High School in Queen Creek, Arizona, coach Molander and his wife live with their three children (Hanna, Miles, and Mack) in the East Valley.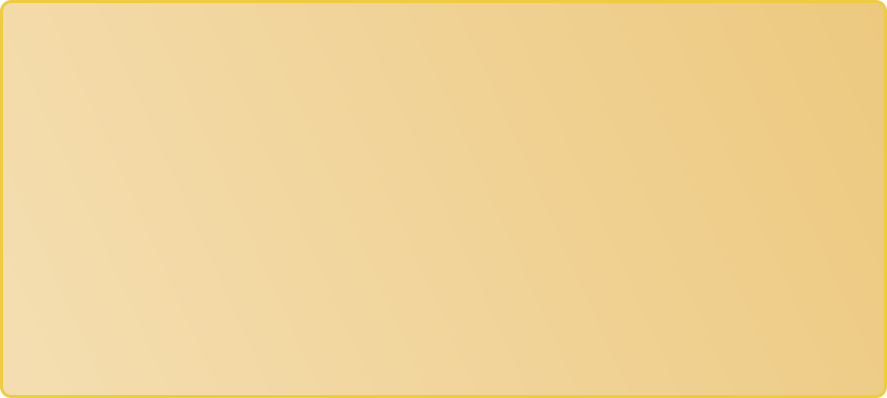 Tim R. McBurney
inducted April 17, 2021
Tim McBurney attended Tempe High School, where he lettered in Track & Cross Country and still holds the school record for the 800, set as a senior in 1966.
Tim has 47 years experience - most at Tempe High School - teaching Physical Education and coaching wrestling, track, and football. He started as an assistant coach for football, wrestling, and track in 1971.
He was the Head Football Coach from 1990-2001, winning the state championship in 1996. He was the Head Coach for Track & Field from 1980-2001.
Tim served as Head Football Coach at Basha High School from 2002-2010 and also Head Track & Field Coach between 2002-2007.
His coaching honors include:
Tempe High School Teacher of the year in 1986/87
Arizona Football Coach of the Year in 1996
Tempe High School Hall of Fame in 1995
Arizona Coaches Association Hall of Fame in 2007
Valley of the Sun - National Football Foundation - Frank Kush Lifetime Achievement Award in 2016
National High School Coaches Association Hall of Fame in 2019
Coach McBurney, along with his wife of 34 years - Joyce, have raised three sons, Shawn Shane, and Ryan. His family continues to grow with the addition of two daughters-in-law - Karly and Kaitlin - and his grandson Cole.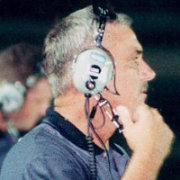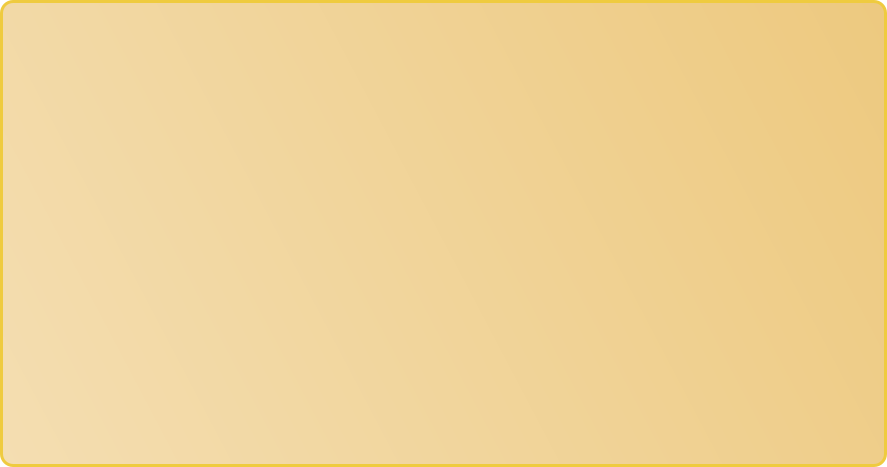 Nicole Powell
inducted May 22, 2021
Nicole attended Mountain Pointe from 1996-2000, where she starred in basketball, badminton, tennis, and track.
She was selected All-City, All-Conference, and All-State in all four years she played basketball at Mountain Pointe. She was twice named as Arizona Player of the Year and was the Arizona Republic's Player of the Century. In 2000 Nicole was selected to and played in the Women's Basketball Coaches Association High School All-American Team. She was also included in Parade Magazine's First Team All-American High School team.
In badminton, Nicole was All-City and State 5A Singles Champion in 1997, 99, and 2000.
In tennis she was 2000 All-City and runner-up in the State 5A Doubles Championship.
In track she competed in shot put, discus, and 800 meter relay. She was All-City and State champion in discus and placed third in the 800 meter relay at the 2000 State 5A track meet.
She earned PAC-10 All-Conference honors all four years she played for the Stanford University basketball team, was twice named PAC-10 Conference Player of the Year, and named PAC-10 Conference Tournament MVP three times. She was a three-time finalist for College Player of the Year.
In 2004 Nicole was the #3 pick in the 2004 WNBA draft and played for 11 years. She won a WNBA Championship with the Sacramento Monarchs in 2005 and a WNBA All-Star in 2009.
Following her professional basketball career, Nicole became an assistant coach at Gonzaga University, then at University of Oregon. In 2017 she bacame the head coach of the Grand Canyon University women's basketball team and is now Head Coach at University of California at Riverside.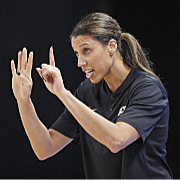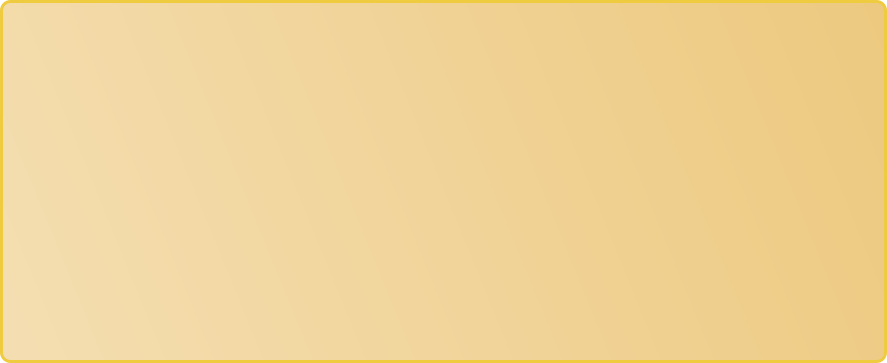 Sara Slattery
inducted March 21, 2022
Sara Slattery (Gorton) was a 10-time Arizona State Champion in Cross Country and Track and Field and was the US Junior Champion in the 3K and the Junior Pan American Champion in 1999. Sara also made the Jr. World Cross-Country Championships that same year. She went on to compete at the University of Colorado.
At Colorado, she was a 10-time All-American and a two-time NCAA champion, winning the 2003 Indoor 5,000-meter run and the 2005 Outdoor 10,000-meter run. Sara was the CU record holder in the indoor mile (4:40.35), the indoor 3,000 (9:07.16) and the outdoor 5,000 (15:24.97). She helped CU to its first national championship in women's cross country in 2000 (as a freshman) and led CU to its second crown as a senior in 2004. She was inducted to the CU Athlete Hall of Fame in 2016.
Sara went on to have a successful professional career. In 2006 she won the Bolder Boulder and is the last American Woman to win the race. In 2007, she was the Pan American Games Champion in the 10k and was the alternate for the Olympic team in the 5k in 2008. She has personal records of 4:32 for the mile, 8:57 for 3K, 15:08 for 5K and 31:57 for 10K. She is also the 2013 World Eliptigo Champion.
In 2015, she became the Head Coach for the Men's and Women's Cross-Country team for Grand Canyon University and is one of the few women in the NCAA coaching both men's and women's teams. She and her husband Steve Slattery (former professional runner) live in Paradise Valley, Arizona with their two children Steven and Cali.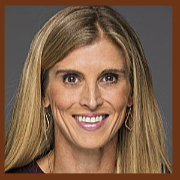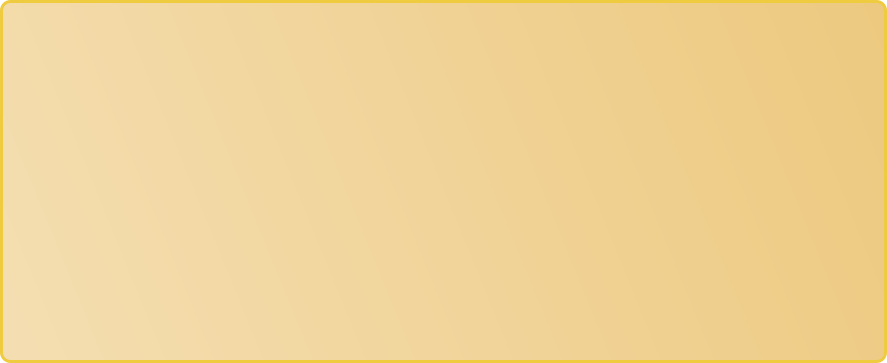 Dr. Anna Battle
inducted April 11, 2022
After high school graduation, Dr. Battle received basketball and track & field scholarships to ASU. She was an NCAA All-American and competed in the 1984 Track & Field Olympic Trials. Completing her B.A., M.Ed., And Ed. D at ASU, she then published 'Trust in Leadership' and co-authored 'The Principal as Student Advocate' in September 2011.
Dr. Battle served the Tempe Union High School District for 33 years. While a high school teacher for twelve years, she coached volleyball, basketball, softball, track & field, and cross-country. She also sponsored many student clubs.
She was Tempe High School's principle from 2002 to 2006 and from 2006 to 2014 she was principle of Desert Vista High School.
After this time she became the Assistant Superintendent of Operations and supervised the Alternative to Discipline program, student affairs, athletics/activities, safety, transportation, maintenance, and the sustainability department.
Following her service to the Tempe Union High School District, Dr. Battle served as Head of Schools (Superintendent) at ASU Preparatory Academy. Currently she serves as the Superintendent of Casa Grande Union High School District.
She has a strong track record of developing school leadership and establishing a culture of 'Excellence through Performance' in pursuit of post-secondary opportunities for every student.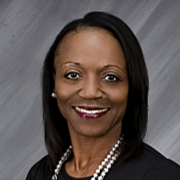 Ann Pierson
inducted May 9, 2022
Ann Pierson (formerly Ann Rowan) attended McClintock High School from 1984 - 1987 and excelled in several sports. She was All-City and All-Region in softball and All-City, All-Region, and All-State in both volleyball and basketball.
After graduation, Ann was a four-year starter at shortstop on the ASU softball team, where she received All-Conference, All-Region, and All-American honors. In 2006 she was inducted into the ASU Hall of Fame and in 2018 into the Arizona Softball Hall of Fame.
Ann went on to star on the U.S.A. Softball team, earning gold medals in the 1991 and 1995 Pan American Games. In 1993 she led the U.S.A. to a gold medal in the World Cup. At the Olympic Festivals she earned a gold metal in 1991, and silver medals in 1992, 1994, and 1995. She was a four-time ASA All-American.
Serving as an assistant softball coach at Arizona State from 1994 - 2001, Ann became head coach at Grand Canyon University in 2002 and remained there until her retirement following the 2021 season. During her tenure, GCU won over 500 games and she coached seven Academic National Championship teams.
In 2022 Ann Pierson resides in Chandler, Arizona with her husband and their daughter. At Queen Creek High School, she serves an assistant softball coach and college/career counselor.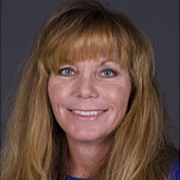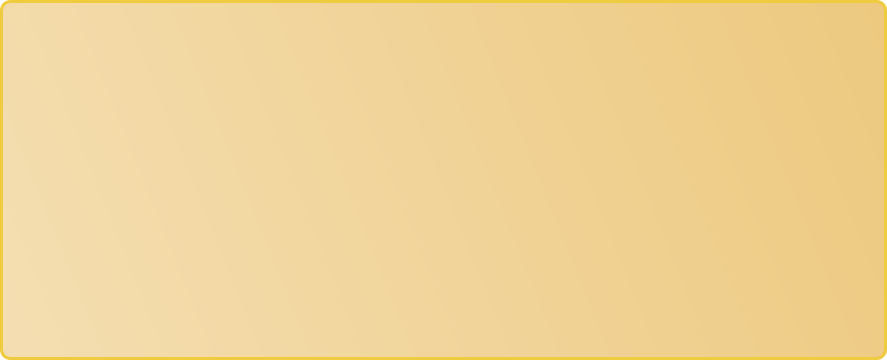 Nathan Nutter
inducted December 5, 2022
Nathan Nutter attended Corona del Sol from 1990-1994, competing in track & field, cross country, and basketball. He graduated in the top 3% of his class and won a team state cross country championship, along with three individual state cross country and track titles. Nathan was the 1994 Gatorade State Track Athlete of the Year, along with winning our Excellence Award that year. He also qualified for the Jr. World Cross-Country Championships in 1994.
Nathan competed in cross-country and track at Stanford, graduating in 1999 in Mechanical Engineering. While there he was a 7-time All-American, 3-time Academic All-American, and won the NCAA Championship 10,000-meter run in 1999. He helped Stanford win two men's cross-country titles and competed professionally for two years after graduating.
Since that time he has used his Mechanical Engineering degree to consult with many municipalities - including Tempe - around the world, on water resources management and wastewater systems.
Nathan remains active in distance sports - 2016 AZ Ironman finisher and 2021 Leadville 100 pacer. He does as much weekend adventuring as possible with his daughters - Rachel, and Abigail - and has made a 9-day, 100 mile hike along the John Muir Trail.
His current service work includes active involvement with his church and serving on the board of Mountain Meadow Ranch - a kids camp in Christopher Creek, AZ.